[ngg_images gallery_ids="114″ display_type="photocrati-nextgen_basic_slideshow" gallery_width="500″ gallery_height="333″ show_slideshow_link="0″]
We are proud to be the most awarded landscaping company in Cyprus. In 2009 our business model was awarded with the Innovation Award for the Primary sector and in 2012 with the European Business Award.
Both awards reflect the establishment and operation of a multifaceted model nursery, which combines the cultivation of a huge variety of plants, trading, garden landscaping and maintenance services. In addition, Green Forest established the unique of its kind botanical Eleouthkia Park where visitors can view and enjoy more than 50,000 plants from 1,800 species in 13 amazing theme gardens. The Park was immediately embraced by local communities and it's considered a benchmark regarding its educational and recreational character.
We've always considered our core values and principles of being creative, innovative and offer incredible landscaping solutions to our customers more than just simple statements and it's with great honor that we see all of our hard work being recognized both locally and internationally.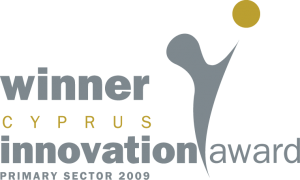 In 2009, our company's efforts were recognized by the Cyprus Employers and  Industrialists Federation which, in association with the Cyprus Ministry of  Commerce, Industry and Tourism and Research Promotion Foundation, awarded  Green  Forest with the Innovation Award for the primary sector. The award was based on Green Forests' operational business model and innovative solutions in both plant production and landscape design, construction and maintenance services.
For more information visit www.innovationaward.oeb.org.cy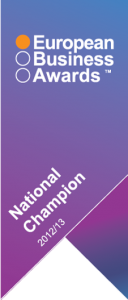 In 2012, European Business Awards, an independent awards program designed to recognize and promote excellence, best practice and innovation in the European business community, awarded our company with the European Business Award. It's the ultimate recognition for all the hard efforts we put in producing high quality plants at affordable prices, design/construct gardens as well as offering extraordinary maintenance service to our customers. We feel extremely proud being one of the few Cypriot companies that gain this prestigious award and we promise to continue the same way and break even more boundaries regarding our excellent quality.
For more information visit www.businessawardseurope.com